Acting Classes / Productions
Enrollment now open for Winter 2023!

For grades 3-6
Sherlock Holmes & the Baker Street Irregulars!
Sherlock Holmes is missing, and the streets of London are awash with crime. Who will save the day? The Baker Street Irregulars—a gang of street kids hired by Sherlock himself to help solve cases. Now they must band together to prove that Sherlock is alive, and untangle many other mysteries as well! Can a group of orphans, pickpockets, inventors and artists rescue the people of London? The game is afoot!
Directed by Roberta Weiner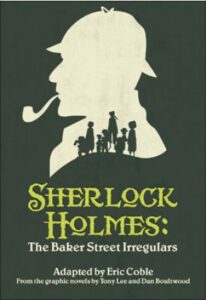 Auditions for those enrolled Sunday, Feb. 6 1-2:30 pm
Rehearsals prior to school vacation:
Sunday, Feb. 12 1-2:30 pm
Monday, Feb. 13 3:30-5 pm
After school vacation:
Fridays 3:30-5 pm March 3, 10, 17, 24
Sundays 1-2:30 pm March 5, 12, 19.
Show week rehearsals
Sunday March 26 1-2:30 pm
Monday, March 27 3:30-5 pm
Tuesday, March 28 3:30-5 pm
Thursday, March 30 - preview performance at 4:15 pm. Actors arrive 3:30 pm
Friday, March 31 - performance at 5 pm actors arrive 4
Saturday, April 1 - performance at 1. actors arrive noon.
Our grades 6-12 play - Radium Girls - is now full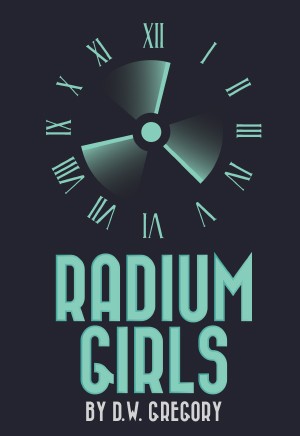 Actors grades 6 and up - join us for Radium Girls.
In 1926, radium was a miracle cure, Madame Curie an international celebrity, and luminous watches the latest rage—until the girls who painted them began to fall ill with a mysterious disease. Inspired by a true story, Radium Girls traces the efforts of Grace Fryer, a dial painter, as she fights for her day in court. Her chief adversary is her former employer, Arthur Roeder, an idealistic man who cannot bring himself to believe that the same element that shrinks tumors could have anything to do with the terrifying rash of illnesses among his employees. As the case goes on, however, Grace finds herself battling not just with the U.S. Radium Corporation, but with her own family and friends, who fear that her campaign for justice will backfire. Written with warmth and humor, Radium Girls is a fast-moving, highly theatrical ensemble piece for 9 to 10 actors, who play more than 30 parts—friends, co-workers, lovers, relatives, attorneys, scientists, consumer advocates, and myriad interested bystanders. Called a "powerful" and "engrossing" drama by critics, Radium Girls offers a wry, unflinching look at the peculiarly American obsessions with health, wealth, and the commercialization of science.
Wonderful parts for grades 6 and up. Directed by Amanda Bigelow. Produced by Roberta Weiner. Rehearsal schedule and show dates here.
Our winter show for K-3 is now full. Upcoming shows for younger actors - Check back and make sure to join our mailing list. Or email robertamweiner@gmail.com to be added!