Acting Classes / Productions
Fall 2023 Show - The Aristocats!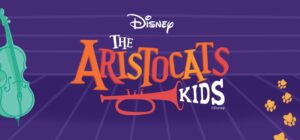 Sorry, this program is full. Please join our mailing list for early alerts to our winter programs!
Based on the beloved Disney animated film, and featuring a jazzy, upbeat score, Disney's The Aristocats is a non-stop thrill ride of feline fun, complete with unbelievable twists and turns.
In the heart of Paris, a kind and eccentric millionaire wills her entire estate to Duchess, her high-society cat, and her three little kittens. Laughs and adventure ensue as the greedy, bumbling butler pulls off the ultimate catnap caper. Now it's up to the rough-and-tumble alley cat, Thomas O'Malley, and his band of swingin' jazz cats to save the day!
Coming soon - Dicken's A Christmas Carol!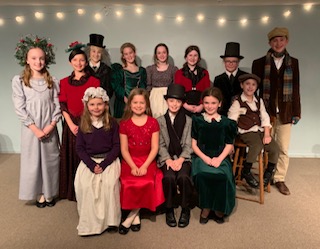 One fateful night, Ebenezer Scrooge is visited by three ghosts! A wonderful theatrical version of the classic Dickens tale! Sign up opens soon.